Galerie Z22, booth A4
https://affordableartfair.com/fairs/hamburg/
From 11 – 14 November 2021, Affordable Art Fair returns to Hamburg with a range of local, national and international galleries. Browse and buy from 1000s of contemporary artworks, all priced under €7,500. Our 9th edition will be sure to help you love art at home!
Opening times
Thursday 11 November
General admission, 12:00 – 18:00
Late View, 18:00 – 22:00
Friday 12 November
General admission, 12:00 – 20:00
Saturday 13 November
General admission, 11:00 – 20:00
Sunday 14 November
General admission, 11:00 – 18:00
Late view
No fair would be complete without festivities! On Thursday 11 November we will open until 10pm with our Late View. Come along to the Late View to enjoy a glass of wine and relax while browsing this year's exhibition. This is the best time to visit the fair if you want to avoid prams and the weekend rush!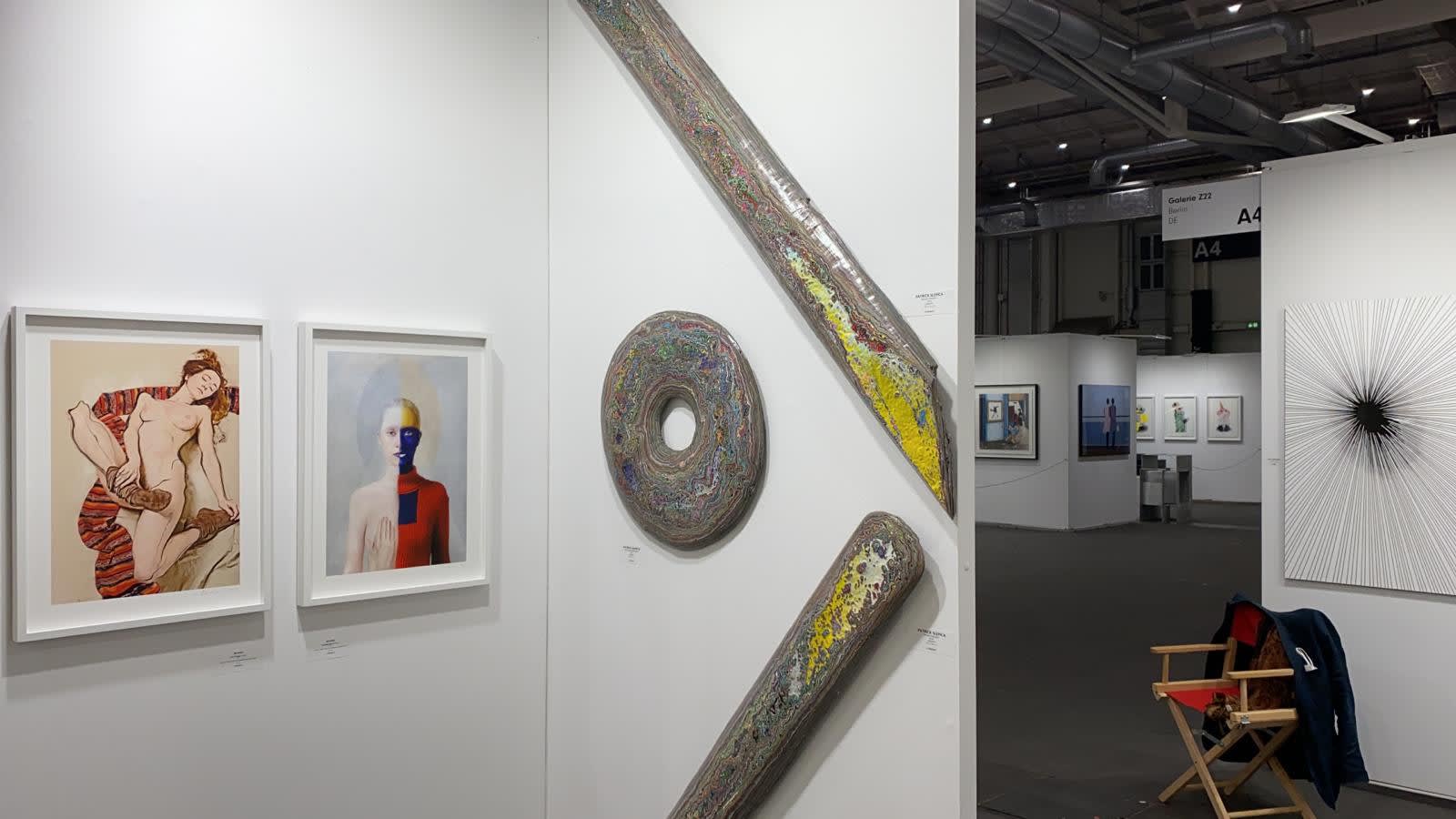 Public guided tours
Discover hidden art gems that you wouldn't spot at first glance, meet artists and gallerists, and listen to the stories behind the artworks: during this year's fair we'll be offering free public guided tours, everyday at 2pm and 4pm. Simply go to the meeting place, which is our Information Desk, to join a tour.
Curator-Led guided tours
Additionally, there will be three themed, curator-led guided tours. Join us on Thursday 11 November at 5pm on a tour through the 'Kunstpark' by Fair Manager Hannah Weber-Heidenfels and on Friday 12 November on a 'Emerging Artist 2021' tour at 4pm and a 'Kunst unter 500€' tour at 5pm by Fair Director Oliver Lähndorf.
Venue
Hamburg Messe und Congress GmbH,
Halle A3, (Entrance Lagerstrasse Gate A3)
20357 Hamburg